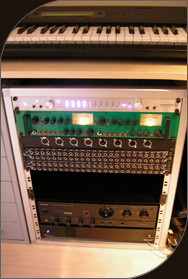 (2011-09-21)


Portrait of a Composer: Tobias Broström. A concert given within Per Tengstrand's chamber music series at Scandinavia House. Performances by Per Tengstrand, Johan Bridger, Hugo Ticciati and others. Location: Scandinavia House, New York. Date: 2012-01-24





(2011-06-21)


Samsara, a newly written double concerto, written for violinist Hugo Ticciati and marimbist Johan Bridger will be performed in Chicago Symphony Hall, Strathmore Center in Washington and in Carnegie Hall NY by the Swedish National Youth Orchestra during a tour in January 2012. The premiere will take place at the Baltic Sea Festival in Stockholm on the 28 of August. The premiere, as well as the tour, will be conducted by Estonian conductor Tõnu Kaljuste.





(2010-09-15)


The Swedish Music Publishers Association has nominated Tobias Brostrom's Trumpet Concerto "Lucernaris" for best contemporary piece of the year in the category large ensemble/opera. Winner will be announced on November 12 at Berns Salonger.





(2010-08-09)


Parts of Tobias Brostrom's piece "Twilight", for four marimbas, has been used in Irish director and author Neil Jordan's film Ondine. Ondine is a lyrical modern fairy tale that tells the story of Syracuse (Colin Farrell), an Irish fisherman whose life is transformed when he catches a beautiful and mysterious woman (Alicja Bachleda) in his nets. She says her name is Ondine, which means "she came from the sea".





(2010-05-21)


New commission for Broström to write a piano concerto for pianist Per Tengstrand. Scheduled to be premiered in winter/spring 2011. More info to come.





(2010-05-21)


New commission for Broström to write a cello concerto for Swedish cellist/conductor Mats Rondin. Scheduled to be premiered in autumn 2011. More info to come.





(2009-09-25)


Tobias Broström's orchestral work Transit Underground is selected and programmed at the 18th International Review of Composers in Belgrade. The event will take place on November 13-18th 2009.





(2009-09-09)


German percussion soloist Alexej Gerassimez plays Arena - Percussion Concerto No. 1 six times during September & October. The concerts will take place in Bochum, Köln, Essen, Hamburg, Herdecke & Stadtlohn.





(2009-06-16)


Rostrum is a competition for contemporary music and is organized by Unesco. A total amount of fiftysix pieces competed. Lucernaris was written for Håkan Hardenberger, Gävle Symphony Orchestra under Robin Ticciati and had it's premiere 8th of May, 2009. Lucernaris - Concerto for Trumpet, Live Electronics & Orchestra placed top 10 at EBU's Rostrum of Composers in Paris





(2009-03-03)


Royal Republic will be performing live at Lille Vega in Copenhagen March 25:th at 21:00





(2009-02-11)


The new swedish jazz album "Djupa Andetag" by Jean-Simon Maurin Trio & Elin Wrede is now released and the reviews so far has been great. The album was recorded in Karlshamn by Anders Hallbäck and mixed/mastered at Beach House Music.





(2009-02-11)


The band Royal Republic has recently signed a major publishing deal with Warner/Chappell. The so far untitled album recorded at Beach House Music will be out later this spring, watch out!





(2008-12-05)


This computer animated Swedish feature film will open March 27:th 2009 on cinemas in Sweden. The score is orchestrated and conducted by Nils-Petter.





(2008-11-02)


Tobias Broström's portray CD "Arena" has now been released on the record label C-Y Contemporary. Malmö Percussion Edition are playing. Order online at www.beachhousemusic.com/crew/tobias.php





(2008-09-22)


Swedish Music Publishing Association has nominated Tobias Broström's orchestral piece Transit Underground as one of four pieces in the art music category (large ensemble/opera).





(2008-09-19)


The Swedish animated feature film "Gnomes and trolls" is now completed and ready for delivery. There is no official opening date for Sweden yet. The music is composed by Anders Bagge and Oscar Merner with orchestrations and additional music by Nils-Petter. See www.gnomesandtrolls.com





(2008-09-03)


A portrait CD of music composed for percussion ensemble/solo will be released on the recordlabel C-Y in Sept/Oct. 2008. Malmö Percussion Edition are performing. The CD includes the pieces Arena - Solo Version, Phantasmagoria, 6&8, Twilight, Nordic Peace, Bridging the World and Faces.





(2008-09-02)


Gehrmans Music Publishing has started a cooperation with Tobias Broström. The first five works to be published are Crimson Skies (2006), Crimson Seas (2007), Buxtehude Remixed (2007), Transit Underground (2007) and Kaleidoscope (2008). www.gehrmans.se





(2008-07-19)


Jonas piece AN ARKEOLOGY, written for Per Tengstrand, is re-orchestrated in a chamber version for a concert at the Giresta Piano Festival on the 31st of August.





(2008-06-03)


On the 1:st of June Royal Republic Became Swedish winners of the Emergenza Music Festival at the finals i Stockholm. To learn more visit www.emergenza.se or www.royalrepublicband.com