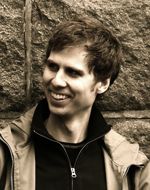 Producer, songwriter and guitarist. Has been producing almost everything, from opera to heavy rock, from jazz to schlager. When it comes to songwriting there has mostly been pop/rock songs but also other stuff like folk songs and childrens songs.
As a guitarist Anders has lots of experience, especially in the studio. He has also had fulltime guitarstudies for 10 years.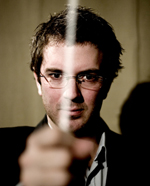 Arranger, composer and conductor. With his heart somewhere between classical and jazz music, Jonas has written for swedish television, symphony- and chamber orchestras, jazz ensembles and musicians, and has been working alot with crossover projects.
As conductor he has worked with opera, classical and contemporary music, musicals and popular music.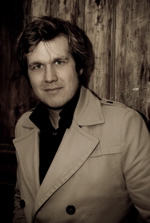 Composer, arranger and orchestrator. Nils-Petter is a true showbiz-maniac who loves to write for film, musical theatre and spectacles of all kinds. Hopelessly devoted to writing gluey melodies he very much enjoys writing songs, preferably in collaborations with fellow songwriters. His passion for Swedish folkmusic often comes through in his music and playing.
To get some more info and mp3-samples of his work, please click on the picture.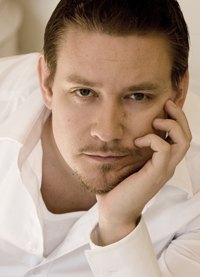 Tobias Brostrom - Composer
Working as full time composer. Mainly writing for symphony orchestras. Studies in percussion & composition.

Click the link or the photo to get more info, downloadable media, reviews and upcoming performances etc.

Want to order sheet music? Contact: Gehrmans, Edition Svitzer, Keyboard Percussion Publications or STIM/Swedish Music Information Centre.



Keyboarist, singer, songwriter, arranger, producer. Loves working in a big variety of styles - funk, jazz, 70s rock, gospel or pretty much anything that has a groove and some soul.
Henrik co-wrote "Don't Try To Stop Me", which competed in the Swedish qualification for Eurovision Song Contest 2006, and has produced lots of jingles for, among others, Absolut Vodka. Cheers!